The fireplace is often a focal point in a room. It brings warmth and comfort, while adding style to your decor.
Cobblestone and brick have been used for centuries, but what about more "modern" materials like quartz and Dekton Ultra-Compact surfaces?
If you are planning on adding or updating a fireplace, here are a few materials to get your inspiration on!
---
Natural Stones
Marble & Quartzite
Natural Stones with a lot of veins add sophistication and personality to your space. Marbles & quartzites are an obvious choice, both noble and timeless stones.
Natural Stones
Solid-colored granite
Solid coloured granite is like a quality wine; it only gets better with age. Furthermore, this type of stone allows you to choose a chiseled (or rock pitch) edge, which creates a unique edge that has that rustic-chic look.
Fabricated surfaces
Quartz
Quartz is fabricated in a facility, a bit like a cake. It is a nice stone choice if your fireplace does not radiate extreme heat, or if you are leaning towards darker shades of stones, as lighter shades will tend to discolour over the years as the surface is exposed to heat.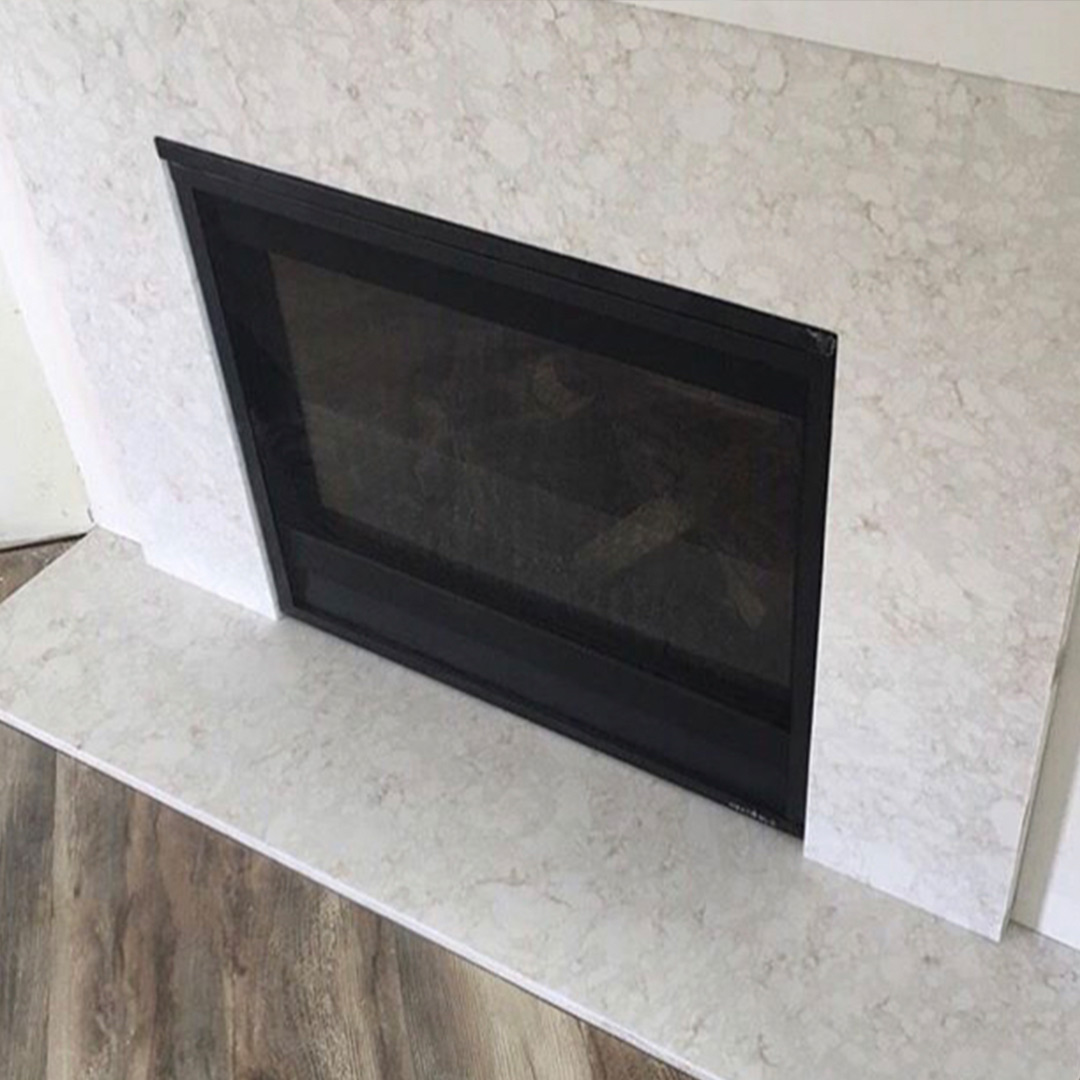 Fabricated surfaces
Dekton Ultra-compact Surface
This unique material is also fabricated, but is considered inert (similar to glass), therefore extremely resistant to high heat, which makes it ideal for fireplaces. Furthermore, the material's standard thickness is thinner than natural stones and quartz, which facilitates wall mounting.